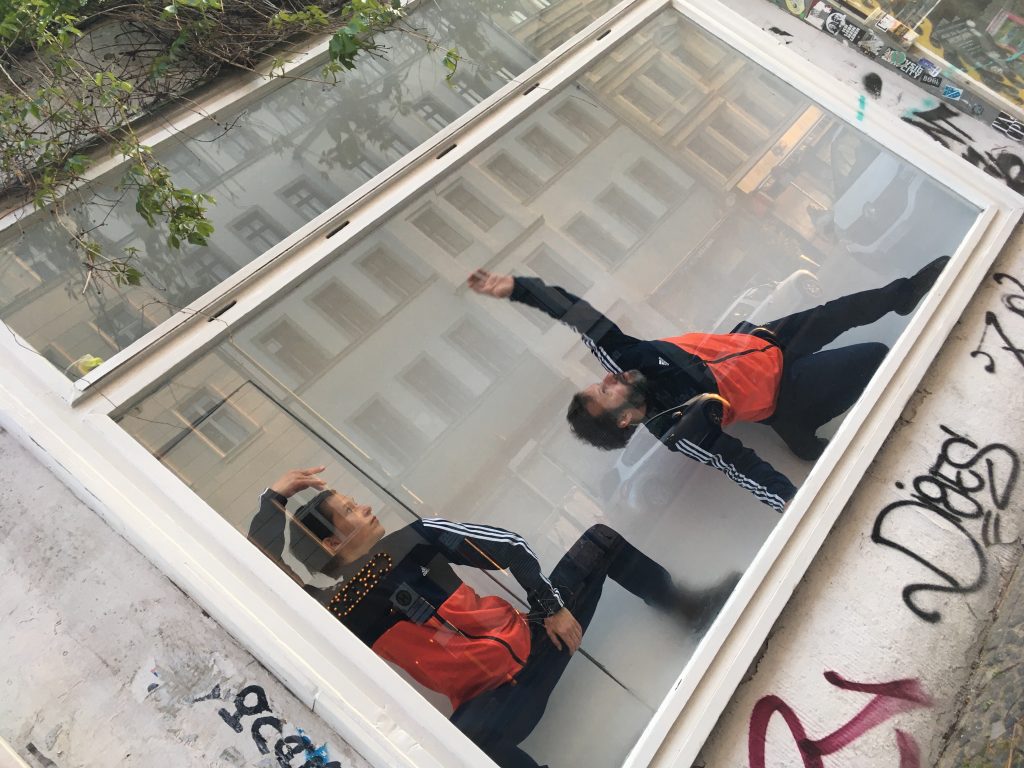 In today's Berlin, space is (again) becoming tight. To have a lot of space to yourself is a privilege. But what strategies are needed to keep the mind from getting cramped in just a few square meters?

"NO SECRET, NO ROOM" was originally planned as a dance performance in the smallest possible space (gallery space SOX, a 2m high and 3m wide showroom) as part of the Performing Arts Festival 2020. We wanted to develop a hermetic world of exercises/exercises/training here and to examine their own bodies according to inscribed movement and body techniques.
Instead, they created a digital Covid-19-version in which the image of two bodies in a very small space takes on a whole new dimension. How can a work that depends on physical contact continue to exist and how can we rethink contact between two bodies? How can we continue our artistic work if we cannot touch each other?
Concept, choreography and performance: Florian Bücking and Raisa Kröger
Sound: Julius Born
Camera: Katharina Meyer

Thanks to: Johanna Withelm, Duncan McDade, SOX
In the frame of Performing Arts Festival 2020 @home
Presentation in the Digital Showroom of the festival
20. – 24.05.2020 – www.performingarts-festival.de
Duration: 4:15 min.
This post is also available in:

Deutsch