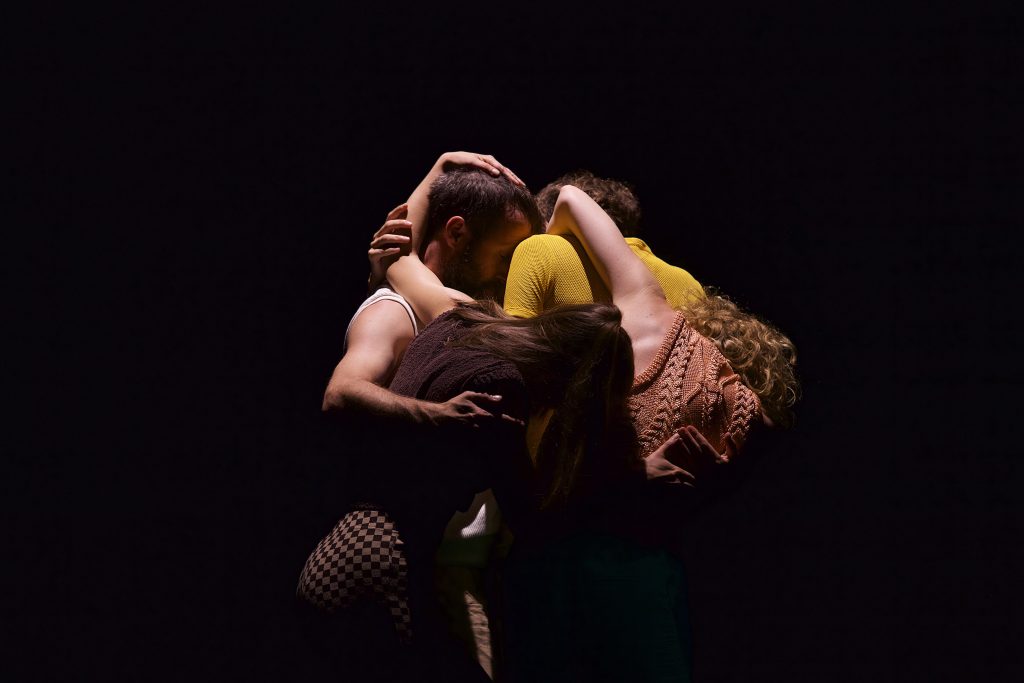 Where can a group drift? In FIVE five dancers investigate different arrangements, dynamics and poses within a group. They move between geometric formations, swarm behavior, band poses and chaos, work with movement motifs of packs and packs and repeatedly question the relationship between individual and group. They rock each other up, and are on the lookout for tipping moments in which the group body goes out of shape and tips over into the destructive.
Concept, choreography, dance: Florian Bücking, Raisa Kröger
Choreography, dance: Simone Detig, Mathis Kleinschnittger, Julek Kreutzer
Dramaturgy, press, public relations: Johanna Withelm
Sound: Julius Born
Costume: Malena Modéer
Lighting: Martin Pilz Graphics: Fabian Reimann
Production management: Katharina Meyer
A production by bücking&kröger in cooperation with Ballhaus Ost. Supported by the Hauptstadtkulturfonds. With the kind support of Garage, Theaterhaus Mitte and tak – Theater Aufbau Kreuzberg.
Premiere
17.03.2022 – Ballhaus Ost, Berlin
Further performances
18.03.2022 – Ballhaus Ost, Berlin
19.03.2022 – Ballhaus Ost, Berlin
20.03.2022 – Ballhaus Ost, Berlin
Duration: 50 min.
This post is also available in:

Deutsch