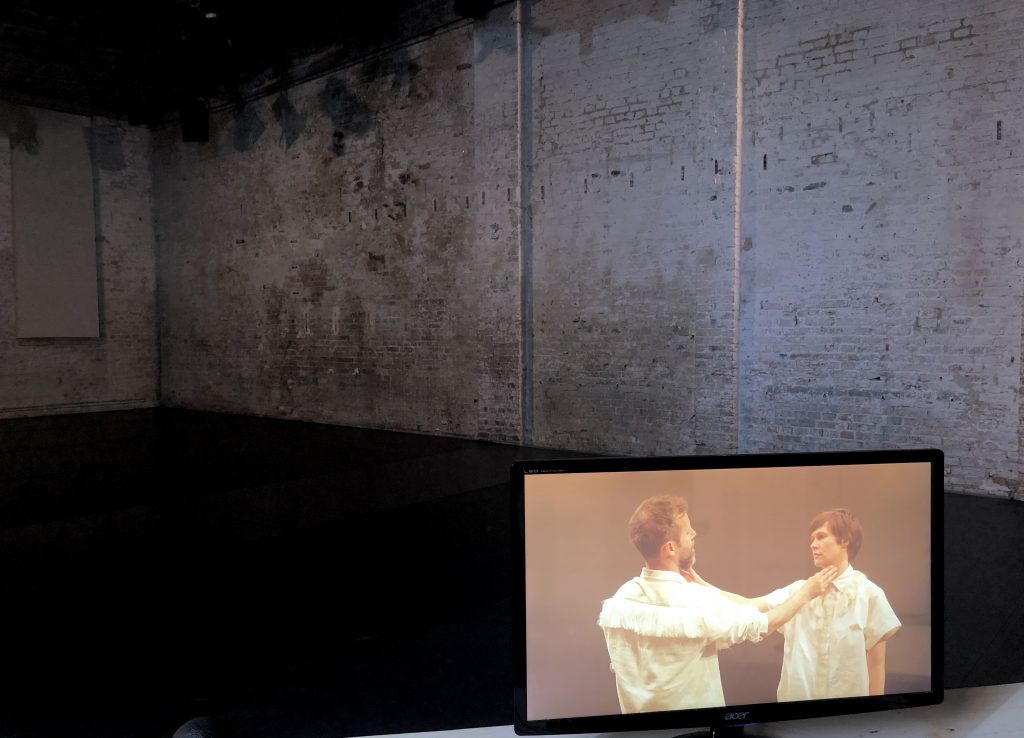 The dance film "all we got to do" by bücking&kröger deals with bodies in crisis, with upheaval and new beginnings. Two dancers' bodies, in which traces of shock are inscribed, find themselves at a kind of zero point. Together they try to take new steps, to continue, to hold on, to learn anew, to take care, to let go. They fathom their body boundaries anew, look for new forms of contact, and ask themselves, how does it work again, being together in the world?
Floating in a vacuum and in the shadow of the crisis, fundamental questions of togetherness are renegotiated. The result is a gentle portrait of closeness, togetherness and new beginnings.
Conzept, Choreography, Performance: Florian Bücking and Raisa Kröger
Videography und Camera: Mayra Wallraff
Dramaturgy: Johanna Withelm
Sound: Julius Born
Costume: Malena Modéer
Light: Martin Pilz
Video Editing: Duncan McDade
Grafic Design: Fabian Reimann
Funded by Fonds Darstellende Künste with funds from the Federal Government Commissioner of Culture and the Media.
Supported by battle ROYAL, garage, Theaterhaus Mitte
11. – 25.06.2021 – dringeblieben
Duration: 30:00 min.
This post is also available in:

Deutsch