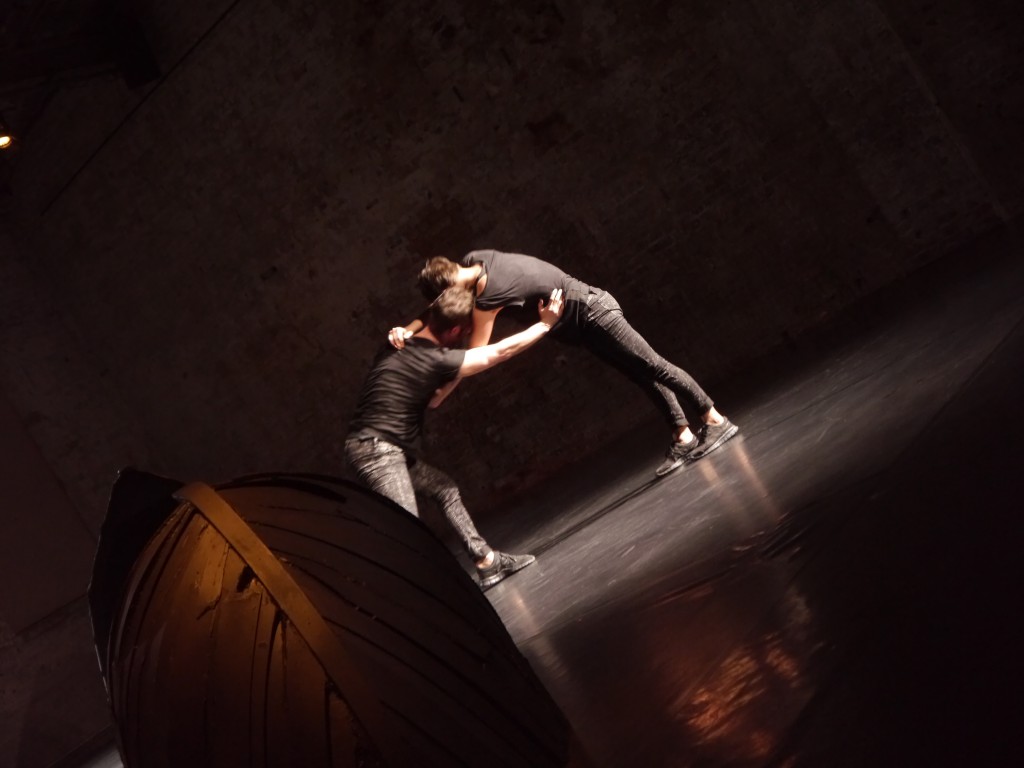 In the novel "The Ship of Fools" by Sebastian Brant (1494) Narragonien serves as the name for a fictitious country the crew of the fool's ship are setting out for. Within the structure of designation – hope – journey, the artistic questioning and discussion of Narragonien starts at the point where the hardships of a journey drive people into physical and mental states that make it impossible for them to go beyond the present moment.
Concept, choreography and performance: Florian Bücking and Raisa Kröger
Set/graphicdesign: Fabian Reimann
Sound: Constantin Popp
Light: Martin Pilz
Production and dramaturgy: Johanna Withelm
Funded by: Bezirksamt Pankow – Fachbereich Kunst und Kultur, Senatskanzlei – Kulturelle Angelegenheiten (stipendium 2015).
Premiere
04.03.2016 – Dock11, Berlin
Performance History
05.03.2016 – Dock11, Berlin
06.03.2016 – Dock11, Berlin
19.10.2016 – In Between Festival, Wroclaw/Poland
19.05.2017 – Antistatic Festival, Sofia/Bulgaria
Duration: 52 min.
This post is also available in:

Deutsch