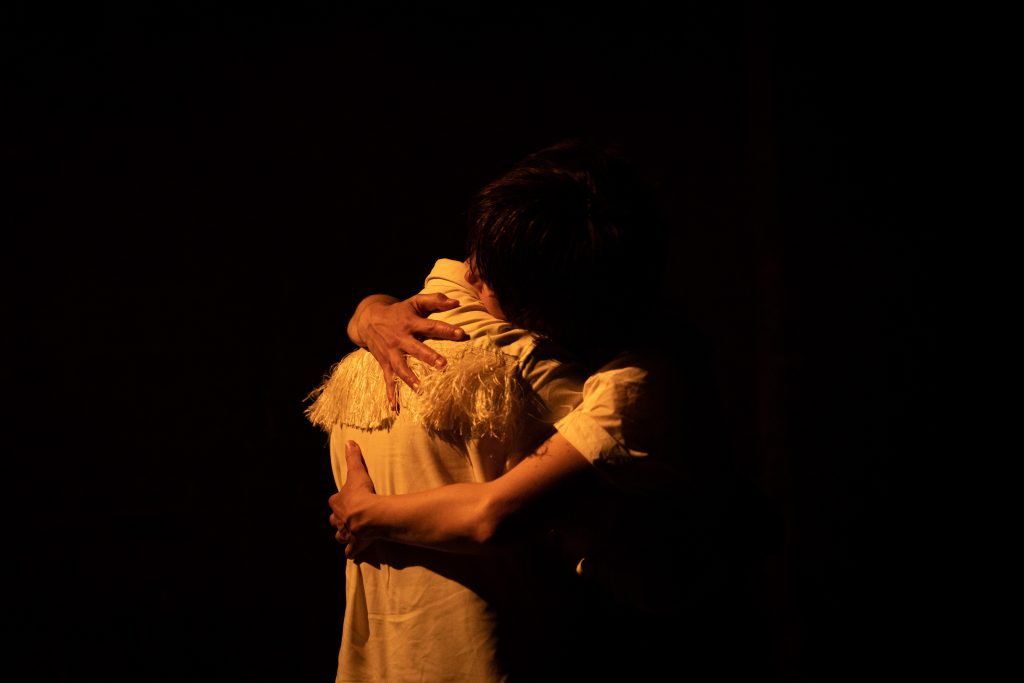 Rehearsals for "all we got to do" began in the winter of 2021 and marked a new beginning in our physical practice after a year of pandemic. Our bodies had changed and were characterized by retreat inward, thus our practice had also changed – past principles of contact and touch no longer seemed to simply apply, had to be relearned. The result is a work about bodies in crisis, upheaval and new beginnings: two dancers' bodies, in which traces of shock are inscribed, find themselves at a kind of zero point. They take their first steps together, build new (bodily) forms, sound out the boundaries to their counterparts anew, and ask themselves, how does it work again to be together in the world? They follow an experimental arrangement about moving on, holding on, learning anew, taking care and letting go. About all that we have to do when we start all over again.
Concept, choreography, dance: Florian Bücking, Raisa Kröger
Dramaturgy, press, public relations, production management: Johanna Withelm
Sound: Julius Born
Costume: Malena Modéer
Light: Martin Pilz
Graphics: Fabian Reimann
Collaboration Production: Katharina Meyer
A production by bücking&kröger in cooperation with DOCK ART GmbH. Supported by Fonds Darstellende Künste with funds from the Federal Government Commissioner for Culture and the Media as part of NEUSTART KULTUR. With the kind support of Garage and Theaterhaus Mitte.
Premiere
05.05.2022 – Dock11, Berlin
Further performances
06.05.2022 – Dock11, Berlin
07.05.2022 – Dock11, Berlin
08.05.2022 – Dock11, Berlin
Duration: 45 min.
This post is also available in:

Deutsch