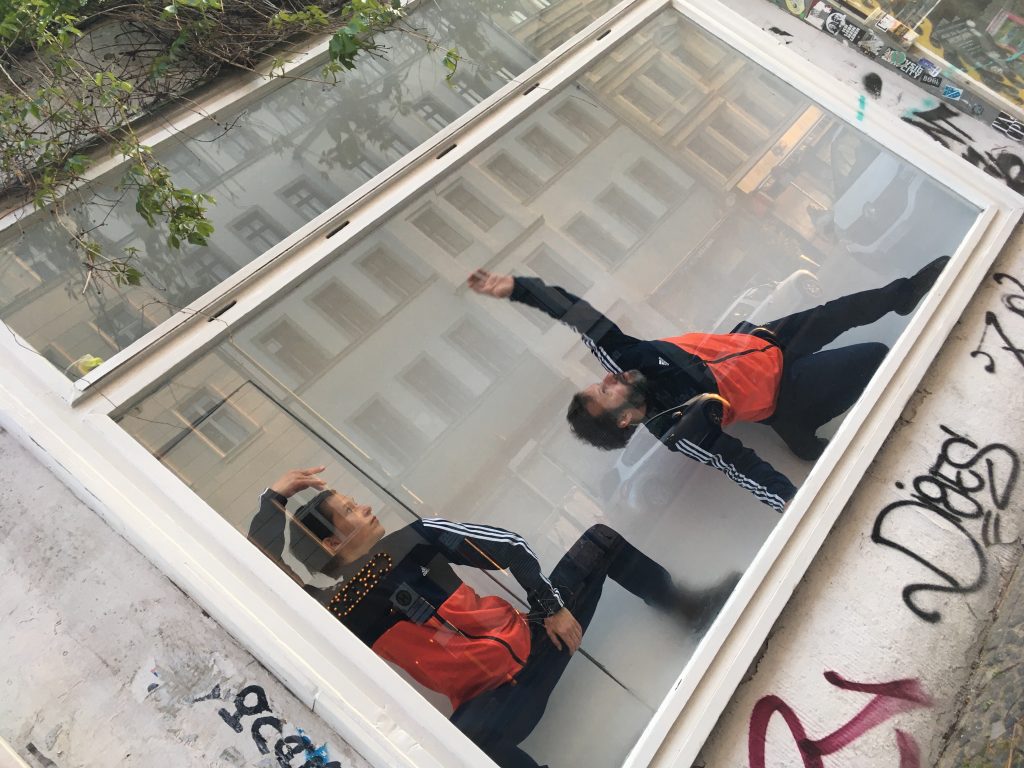 How does pathos manifest itself in the body? How are pathetic body images produced and how can they be disempowered? Rebuilt, curved, overcharged bodies are transformed, gradually tilt out of their form and dissolve into oversized pompous structures: HYPERBODIES. On stage, they reveal their attracting effect – and at the same time are exposed in it.
Concept, choreography and performance: Florian Bücking and Raisa Kröger
Sound: Julius Born
Camera: Katharina Meyer

Thanks to: Johanna Withelm, Duncan McDade, SOX
In the frame of Performing Arts Festival 2020 @home
Presentation in the Digital Showroom of the festival
20. – 24.05.2020 – www.performingarts-festival.de
Duration: 4:15 min.